So I know my last post was horribly long and boring and I apologize. I just had to post this cutest skirt ever that I found: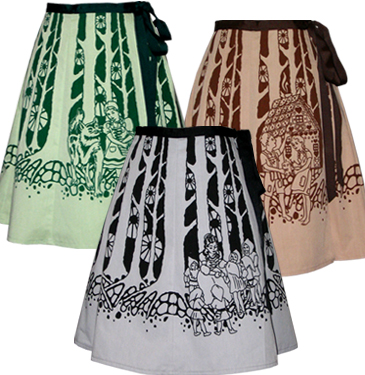 click picture to visit webpage!
I covet it. Especially the brown Hansel & Gretel one. They're super neat and hand screen printed all the way around. I just don't know if I could justify a 62$ skirt, even if it is a work of art. : (
Speaking of wearable works, I just LOVE these screen printed ties I found on etsy. This one is my favorite. It just looks like Cody to me.
They're amazing. I don't know if Cody would actually wear it though. They seem a little hip for church, and he doesn't wear ties anywhere else.
Cody and I are headed to Bear Lake tomorrow. We're just going to hang out and enjoy the good weather. I'm excited. Have a happy weekend, and Congrats to all the graduates (Ashley & Cheyne!!) xox
---